Leeds is rich in culture and heritage, it's a vibrant city full of experiences, easy to explore with plenty to be discovered.
MAPS and MORE!
You can find a plethora of information on the Visit Leeds website (visitleeds.co.uk), including downloadable maps of historic trails, arts, culture, running trails, pub & ale trails, and so on (https://www.visitleeds.co.uk/maps-and-more/#). There is also information of traveling to Leeds, public transport, and more. The Leeds List (https://leeds-list.com/) is a collection of timely information about events and activities as well as having all sorts of quirky information. For example, few people know that Leeds was where Louise Le Prince made the first moving picture (https://www.bbc.co.uk/news/entertainment-arts-33198686) or that the region is one of the most active in terms of pubs, clubs and live music venues (information at https://www.skiddle.com/clubs/Leeds/). The city boasts 5 universities with a total of more than 60,000 students; so something is usually always going on.
Top 10 Things To Do in Leeds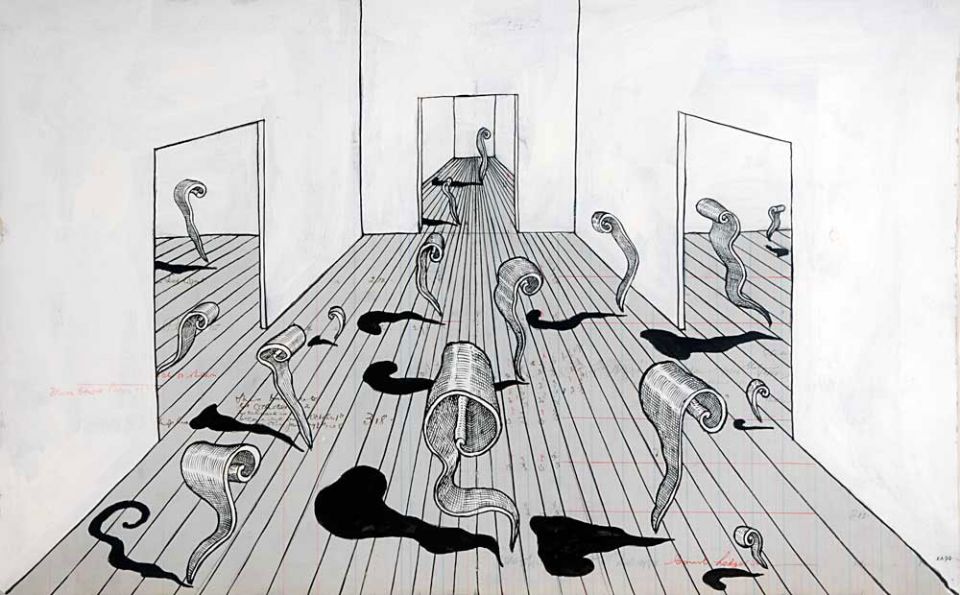 Leeds boasts a thriving and diverse cultural scene and is home to a number of inspiring art venues. Take your time exploring Leeds' visual art and head for the recently refurbished Leeds Art Gallery which has the best twentieth century collection outside London. The Tetley is a centre for contemporary art located in the stunning art deco headquarters of the former Tetley Brewery. White Cloth Gallery, a small independent gem, showcases a range of regularly changing exhibitions. Home to Opera North and Northern Ballet, Leeds also plays host to West End shows, comedy, major concerts and theatre productions.
Highlight! If you have a bit of extra time take a train to Wakefield and visit the Hepworth Wakefield. The Hepworth has won numerous awards for its exhibitions including Museum of the Year and along with the Leeds Art Gallery (and the Henry Moore Institute it houses) and the Yorkshire Sculpture Park, it is one of three legs of some of the most impressive "sculpture culture" in the world. The museum entry is free and it features a permanent Hepworth exhibit plus a current exhibit of the work of Alan Davie and David Hockney.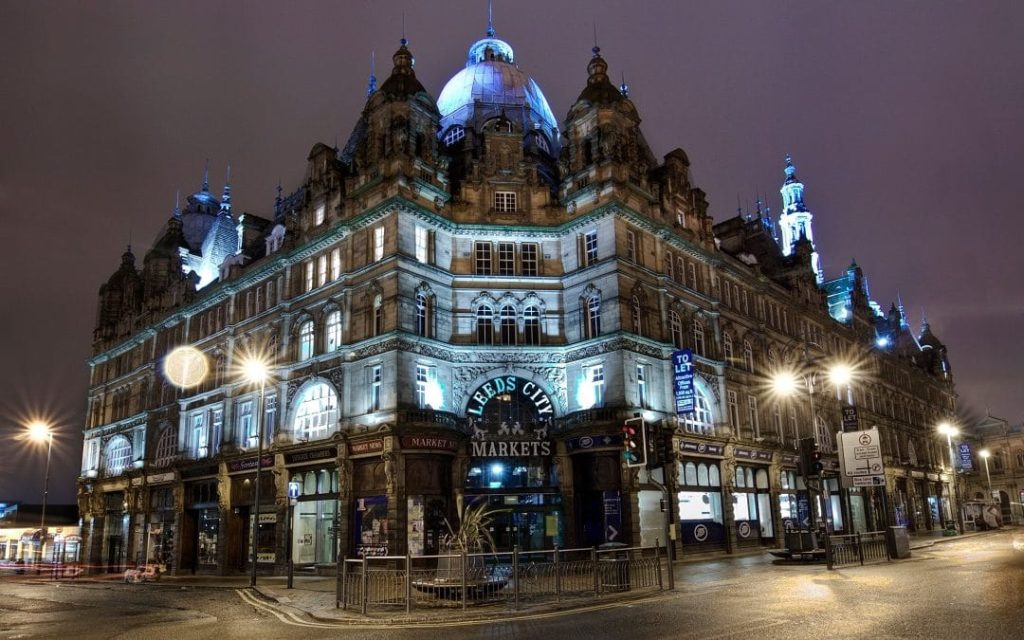 Leeds has more listed buildings than any other city outside London. The built heritage here is one to marvel at and enjoy when strolling through the centre.  For a slice of British history the city has plenty to offer with a number of nearby historic houses, including Harewood House and Temple Newsam, as well as Kirkstall Abbey, one of the most complete Medieval Cistercian Abbeys in the whole of the UK.
Kirkgate Market is without doubt one of the most recognisable and best loved landmarks in the city. The majestic Grade I listed building dates back to 1857 boasts the first covered retail street in Leeds and is home to the birthplace of one of Britain's biggest global brands Marks & Spencer which still has a presence. As soon as you enter this impressive Victorian masterpiece you feel alive! There isn't anywhere like this in the UK.
A listing of major historic buildings in the city and region is available at: https://en.wikipedia.org/wiki/Listed_buildings_in_Leeds.
Leeds is home to four outstanding theatres, the first direct arena, and is one of three cities outside London to boast an Opera House and Ballet company; Opera North and Northern Ballet. Whether it's a musical at Leeds Grand Theatre, ballet at West Yorkshire Playhouse, comedy at Carriageworks Theatre or the charming Leeds City Varieties Music Hall there's a show to suit all tastes and ages.
Leeds has always been held in high esteem in the food and drink realm. In recent years the biggest growth in the food and drink scene has come from a fantastic range of independent cafés, bars and restaurants. You can't Visit Leeds without sampling the delights of Friends of Ham, Tharavadu or The Greedy Pig! Leeds has a café culture which can rival any leading European city. Visitors should head to Mrs Atha's for delicious freshly baked treats, a cool urban vibe and fantastic coffee. Or try Bundobust, a craft beer bar that sells top quality beverages accompanied by incredible freshly prepared Indian street food.
From Michelin starred restaurants to street food stalls in Trinity Kitchen and Kirkgate Market serving up an ever changing variety of exciting cuisines, Leeds has something for everyone including a diverse range of restaurants, with an abundance of world cuisine on offer in all areas of the city, so there is something for every culinary palate.
Follow this link to get a live version of the map of Pubs, Bars & Clubs.
You can also do a bit of a brewery tour of the local breweries that also run pubs around town and the area. Information is available at: http://www.leeds-camra.com/breweries-in-leeds/4567790666.
Follow this link to get a live version of a map of Restaurants by style and price.
Leeds has a wealth of museums many within walking distance of the centre. These include the Henry Moore Institute the award winning medical Thackray Museum and the City Museum which takes you from the famed Leeds Tiger to a 3,000 year old Egyptian mummy. Alternatively, take a water taxi along the River Aire and visit Britain's national museum of arms and armour, The Royal Armouries, one of the most important museums of its type in the world. Based at Leeds Dock, it is home to the UK's largest collection of arms, armour and artillery, including Henry VIII's original armour. Animal lovers in the family? You're in for a treat! Visit Tropical World and explore tropical habitats and other exotic places from around the world. You can see crocodiles, lemurs, butterflies, bats, snakes and meerkats!
Highlight! If you are on campus on Thursday or Friday and have some free time stop by the Brotherton Library in the Parkinson Building (the main university building where we will have our opening reception) and visit the Treasures of the Brotherton Exhibit: https://library.leeds.ac.uk/info/1905/about/116/treasures_of_the_brotherton_gallery.
Highlight! If you are on campus Thursday or Friday and have some free time stop by the Marks & Spencer Archive in the Michael Sparks Building (which is in the same cluster of buildings where we will be holding sessions). You can browse the exhibits at the archive. More information here: https://marksintime.marksandspencer.com/whats-on. The archive is open from 10 AM to 5 PM during the week.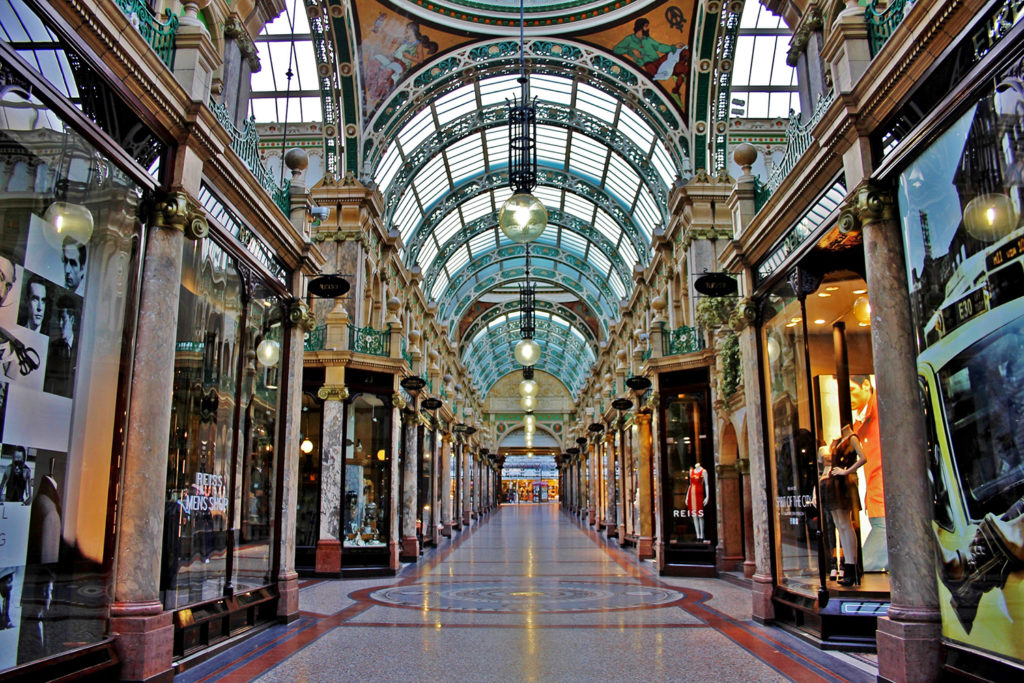 Leeds is now the third largest shopping destination in the UK outside London so you are never more than a few steps away from a great shopping experience. Fans of the high street can hit Trinity Leeds, or if you're looking for luxury treats head to the award winning Victoria Gate and Victoria Quarter. Vintage goods and boutique shops can be found a plenty in Leeds Corn Exchange, or stop by Leeds Kirkgate Market, one of Europe's largest covered markets, to browse the vast array of independent stalls. The city is dotted with arcade style shopping areas in addition to the usual street shopping. Pubs and bars are sometimes hidden in little alleyways that can be missed if you don't look!
The Nightlife in Leeds is arguably some of the best in the country! The city has recently been awarded the Purple Flag Award to show that a night out in Leeds is entertaining, diverse, safe and enjoyable. Whether you're catching a show at the arena or theatre, enjoying cocktails, singing along to live music, dancing til you drop in a nightclub or soaking up the atmosphere in some of Leeds' liveliest bars, there's something for everyone to enjoy!
Follow this link to get a live version of the map of Pubs, Bars & Clubs.
Leeds provides the perfect base for exploring the local countryside. Just half an hour's drive or bus ride outside Leeds is Otley Chevin Forest Park. Hike or cycle through the Chevin Forest for stunning Wharfedale vistas from the 282-metre Surprise View summit. Be sure to visit Otley too, a quaint market town in a picturesque setting.
Hop on a train to Ilkley for a scenic walk on the famous Ilkley Moor. Once you've worked up an appetite, call into Bettys Tea Room for some quintessentially English refreshments.
Add Haworth to your list to take in the landscape that inspired the Brontës. A trip to this charming village surrounded by rough, brooding moorland is sure to leave you inspired. Pick up the Brontë bus from Keighley train station to see more of the area.
All of these destinations are within easy reach of Leeds. Enjoy a day in the countryside and be back in the city centre in time for dinner and a show!
Leeds is known for hosting world class sporting events, with unforgettable, international competitions being held in the city, including the grandest Grand Départ of the Tour de France in 2014, Rugby World Cup 2015 and the Columbia Threadneedle World Triathlon Series in 2016, 2017, 2018 and looking forward to 2019. Leeds offers impressive sports grounds and stadiums, including the 40,000 capacity Elland Road Football Stadium and 22,000 capacity Headingley Stadium, just ten minutes from the city centre, is one of the world's best known cricket grounds and 2018 sees even more international cricket grace their hallowed wickets. The city is also the proud home of Olympic athletes, Yorkshire County Cricket Club, Leeds Rhinos, Yorkshire Carnegie and Leeds United A.F.C
Other useful information/links: